By: Amybeth Menendez 
Let's start out with who am I, as I assume that you want to know this before you read my blog.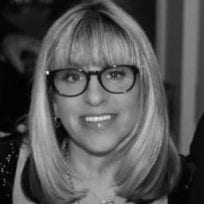 Well fundamentally, I am just another professional graphic designer/ prepress specialist, who considers and works to improve the look of "Ink on Paper", resulting in the best-printed product for every job that I am involved with. So now let me describe a little bit more about me and my job.
I work in the Publishing Industry for one of the world's largest book publishers, Macmillan Publishing. We print books, yes a lot of books. My office, prior to the pandemic was located in downtown NYC.
During the pandemic, most printing companies were shut down because of the mandated lockdown, which was obviously a major concern for our business. With the gloom of uncertainty for my industry, I decided to try and focus on the positive.
I needed something to pull me through these "unprecedented" times. This should be "the word" of 2020-2021, as I have never heard it used so much! These uncertain times forced me to start thinking about the new love that I have for the publishing industry.
Before I came to Macmillan Publishing, I spent my entire career involved with traditional print. I worked for a large traditional printer that printed both offset printing and large web printing. I also worked for a digital printing company that printed short-run digital printing and large format outdoor printing. During this period, I never even considered the Publishing Industry.
However, after spending the past few years working at Macmillan Publishing, I now have the utmost love and respect for the printed book, as well as the appreciation and admiration for all of what goes into producing a first-class book. The pages that contain the stories in between the covers are produced with the integration of technology together with the human passion for excellence.
As a result, I now have greater respect and appreciation for the amount of blood, sweat, and tears that the designers spend in pouring their hearts out and the creativity that goes into the enormous amount of versions that are created, before they say "that's the cover that has been chosen".
During this period, I have learned to appreciate the authors, editors, production managers, and the marketing organization within the company. I also now value the wow factor more than ever, specifically the look and feel of the finishes and coatings we employ to produce the best-looking books in the world. We curate embellishments including print over foil, emboss, spot coatings just to name a few.
One would be amazed by the great number of calculations we use to deliver the finished files that we send to the printer. This way the printer can print the book exactly the way a designer perceives and demands it. We of course always want to maintain a good and close relationship with all of our printers. One thing that I realize even more now, is the importance of having clear communication with our printers.
Because of the pandemic, more people than ever before, have clung to reading this past year. Interestingly, the biggest increase in the books that we produced was mostly digital mind you. However, now that the presses at the printing companies are now running again, and physical books are being bound, we expect that hard copy book sales will begin to increase.
So let me tell you again. This job has changed my life. And the quality of my life. All for the Better!!
One more thing that I want to mention. Even prior to my employment at Macmillan, I already had a passion for sharing/mentoring with students of graphic design. During the past few years, I decided to obtain additional education and I received a number of new, professional certifications.
Adobe Certified Instructor, Adobe Design and Layout Solutions Expert and brushed up on my color management, by finally becoming Idealliance G7 Certified Expert! With the new certifications, I now teach a number of technical graphic design courses. Again, who would have thunk it?! Not me, but I love it!
My point being, although we cannot ever predict the future, we never know what opportunities there are beyond the door we thought we would never walk through.
So, I say to all of you, what will the new normal look like? I have no clue, and actually, no one does at this point. One thing we can be sure about is that the new normal will be different than the old normal. Most of all, I do miss the comradery of the office. I am a people person and I love interacting with other people.
What the pandemic has already produced for me is a new "Hybrid" work model. In the months ahead, I expect to be working partially back in the city, and partially I will continue to work from home. We are apparently producing just as efficiently working remotely and that's such wonderful news!! All of this sounds like a win-win for me.