APC-NYC Webinar Series
As a part of our mission at the APC, it is important that we connect as a community and offer the resources to be informed and successful. With our following webinars, we hope to do exactly this by supporting and educating our community. 
Industry and Professional Webinars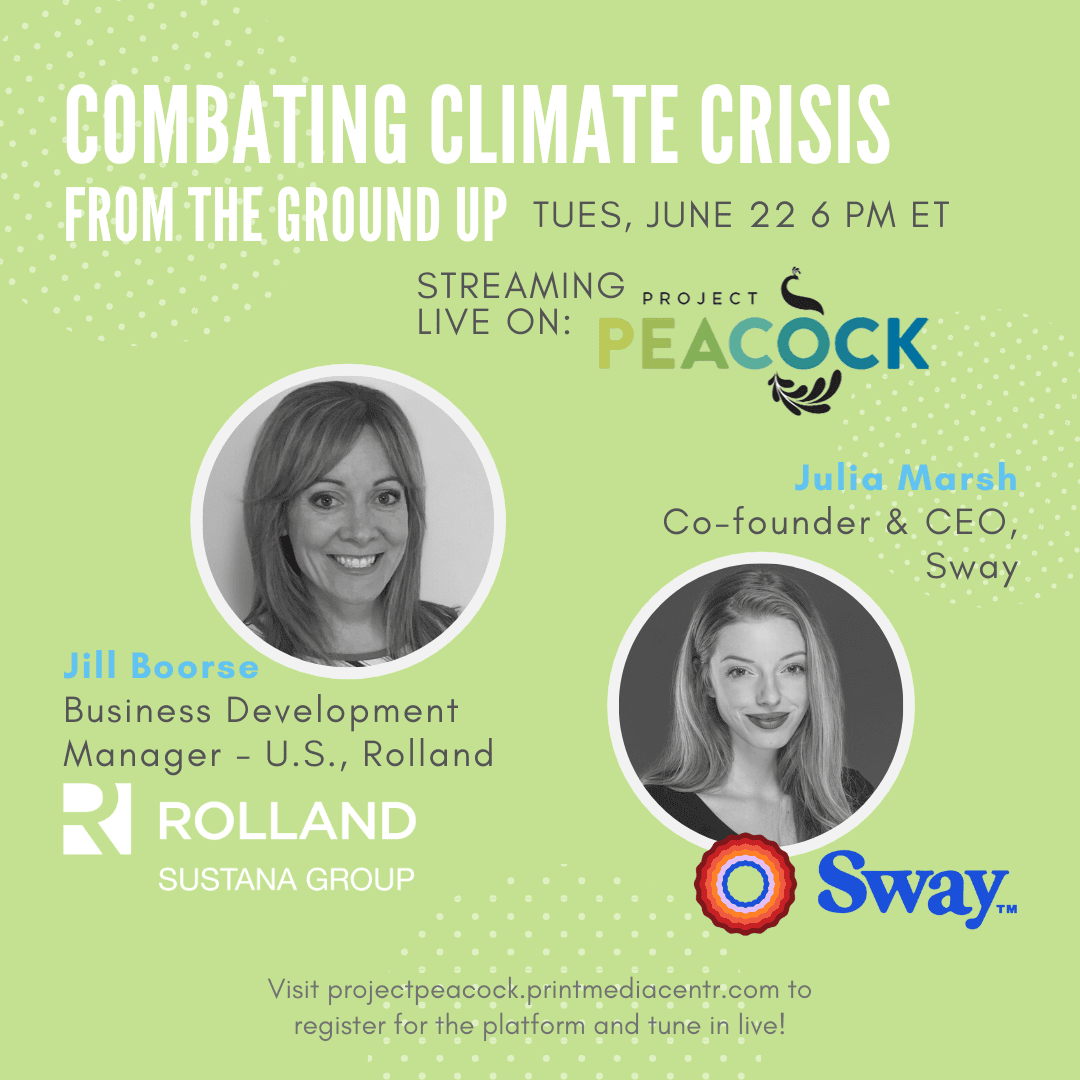 Combating the Climate Crisis from the Ground Up 
From raging wildfires in California to frigid temperatures in Texas, we've seen the very real effects of climate change firsthand in just this past year alone. The global awareness and demand for more sustainable products is growing exponentially, and companies are taking a hard look at their product life cycle, starting with design.
Hosted by Stephanie Koleda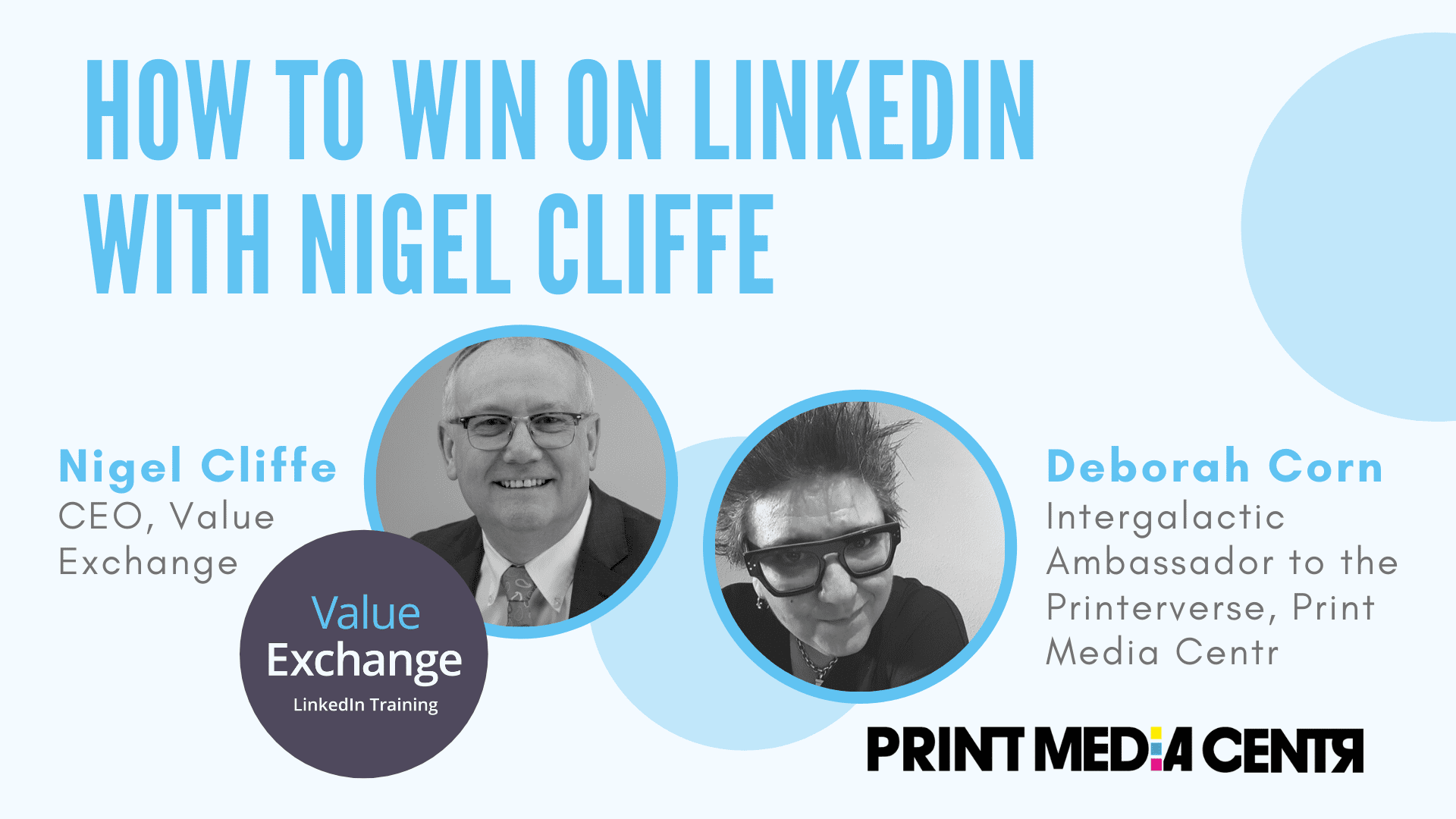 How to WIN on LinkedIn with Nigel Cliffe
In this session, Nigel Cliffe, CEO of Value Exchange 'Lifts the Lid' off what can be achieved by the improved use of LinkedIn, and shares expert advice on how to optimize your networking and job-seeking time.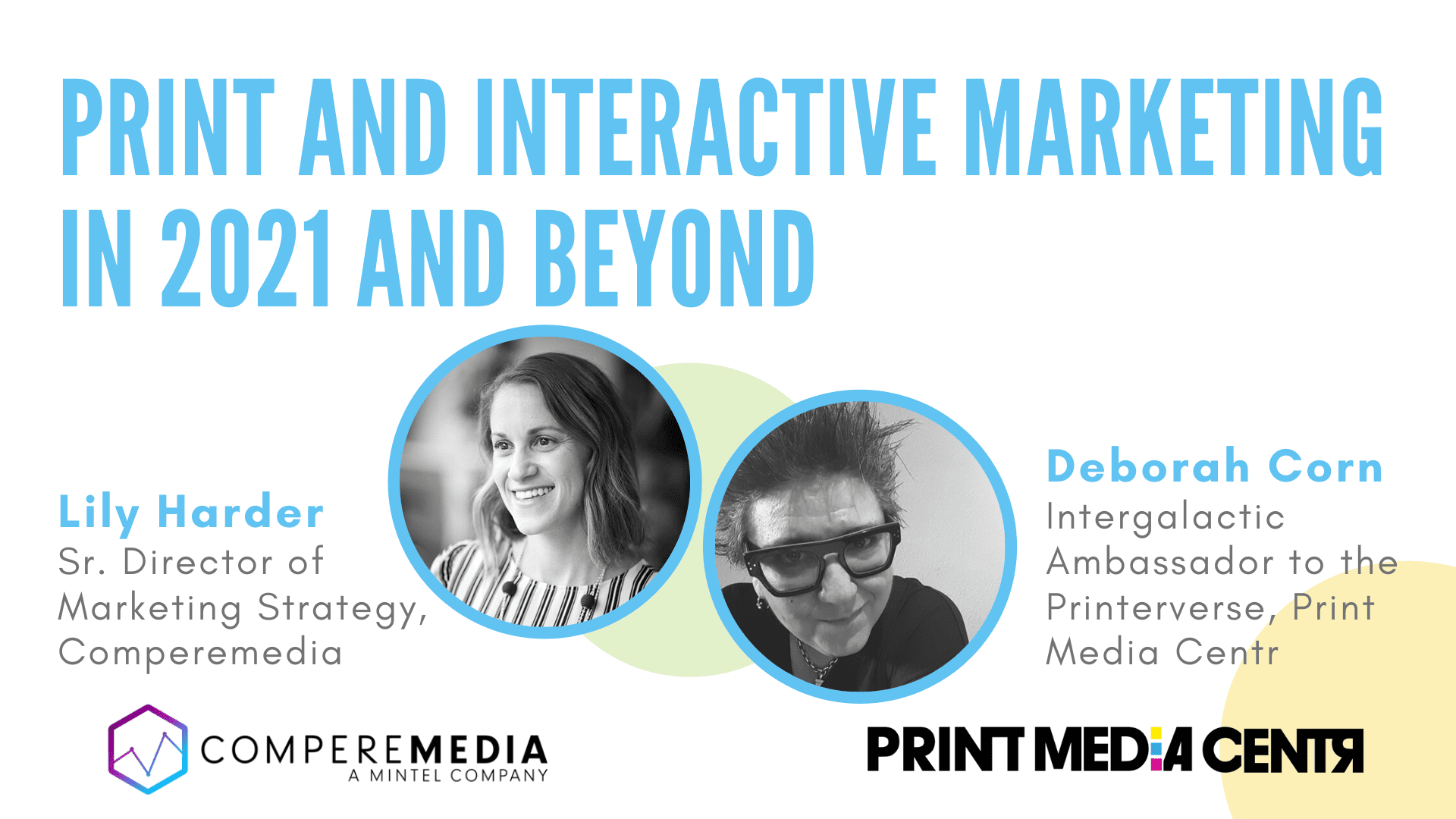 Print and Interactive Marketing in 2021 and Beyond
Lily Harder, Comperemedia, brings consumer research and marketing intelligence together into a dynamic session that covers the unique aspects of modern marketing with an interactive spin. Her background in market research and consumer trends creates a valuable lens through which marketers can better understand their audiences and create more impactful campaigns.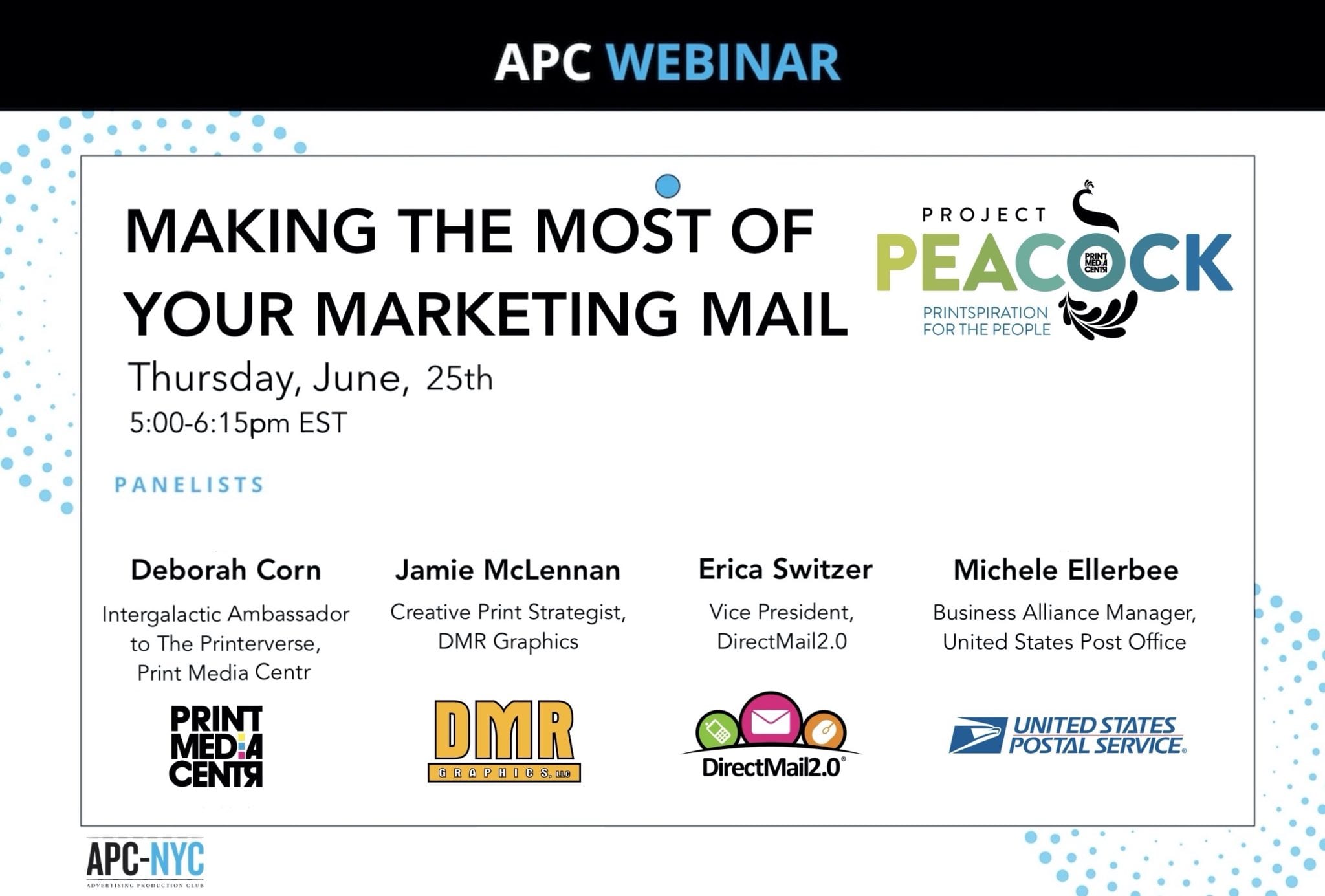 Project Peacock Postal Webinar
The APC is partnering up with the print specialists at Project Peacock in our upcoming webinar. Join Intergalactic Ambassador and Project Peacock Founder, Deborah Corn, and a panel of postal experts for a discussion on getting the most out of your direct mail dollars.
Panelists will discuss: 
USPS Postal Promotions to leverage in 2020

How to collaborate with your Print Service Provider to qualify for promotions

Technology add-ons to enhance the direct mail experience

Data and tracking opportunities for direct mail
Student Engagement Webinars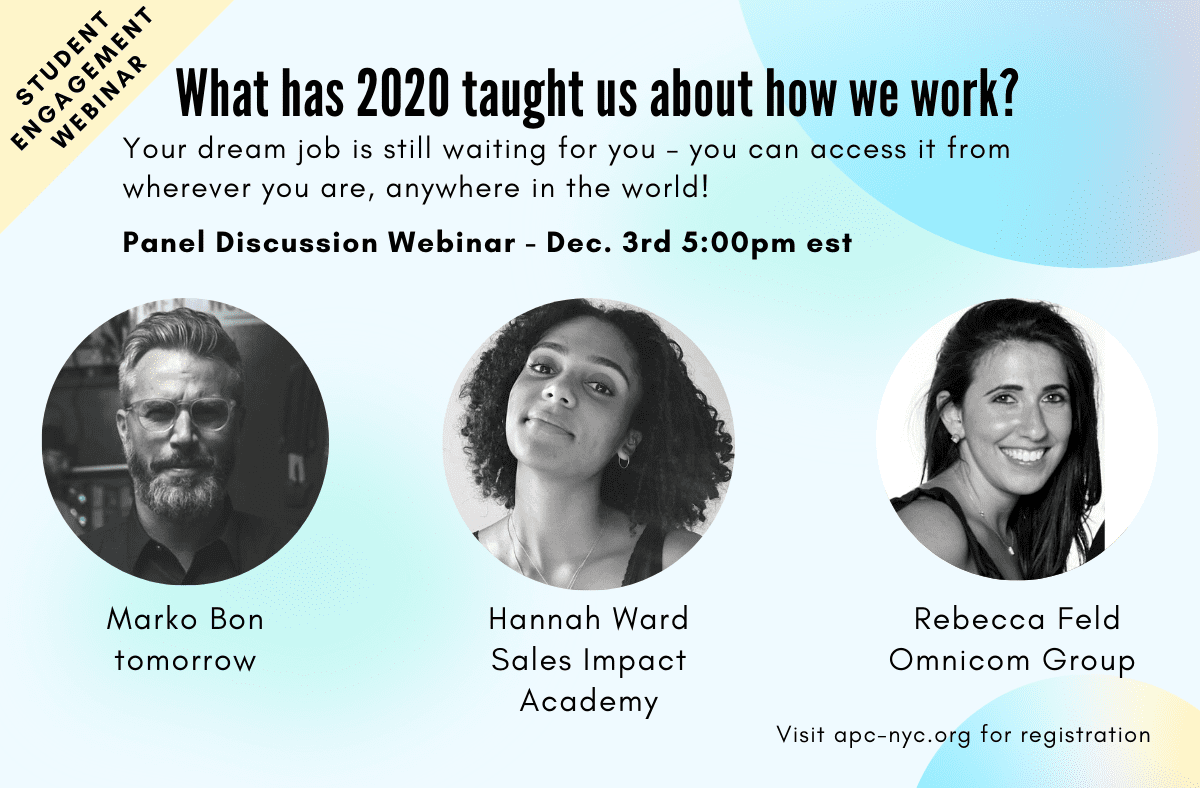 Student Engagement Panel 
On this panel, we will explore some of the changing factors for candidates around aspects of remote job searching, networking, onboarding as well as the implications for digital natives entering the job market post-graduation.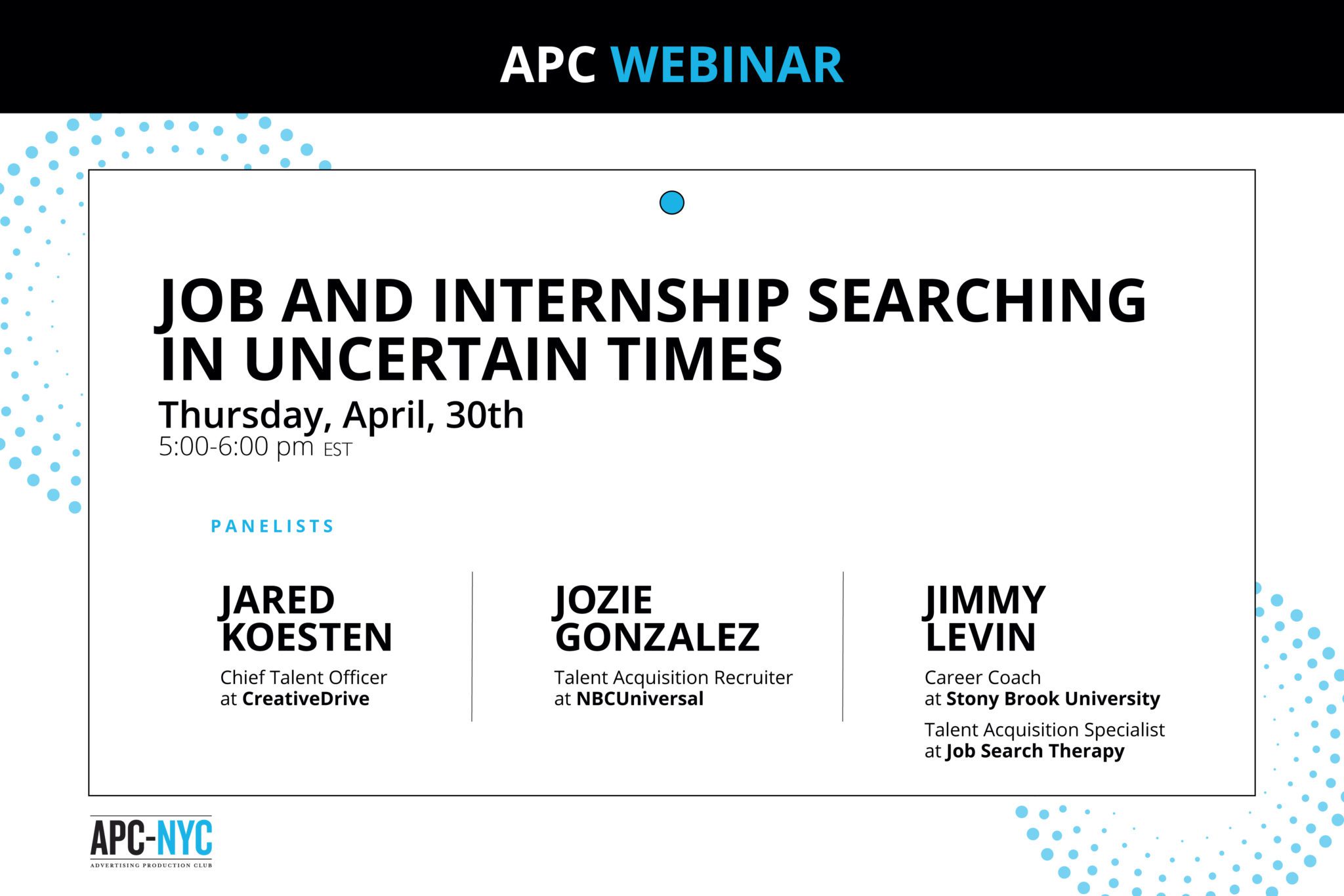 Internship Panel Discussion Webinar
The APC recognizes the needs of many students today. During this webinar, our panel educates, supports, and informs people who hope to be inspired in their job and internship searches. We talk with leaders in education and business, on how students can see opportunities and adapt to the uncertain times.
Panelists discuss: 
Demystifying the process of searching for either an internship or entry level job

Vast resources and programs available to students

Share some of their own best practices and helpful advice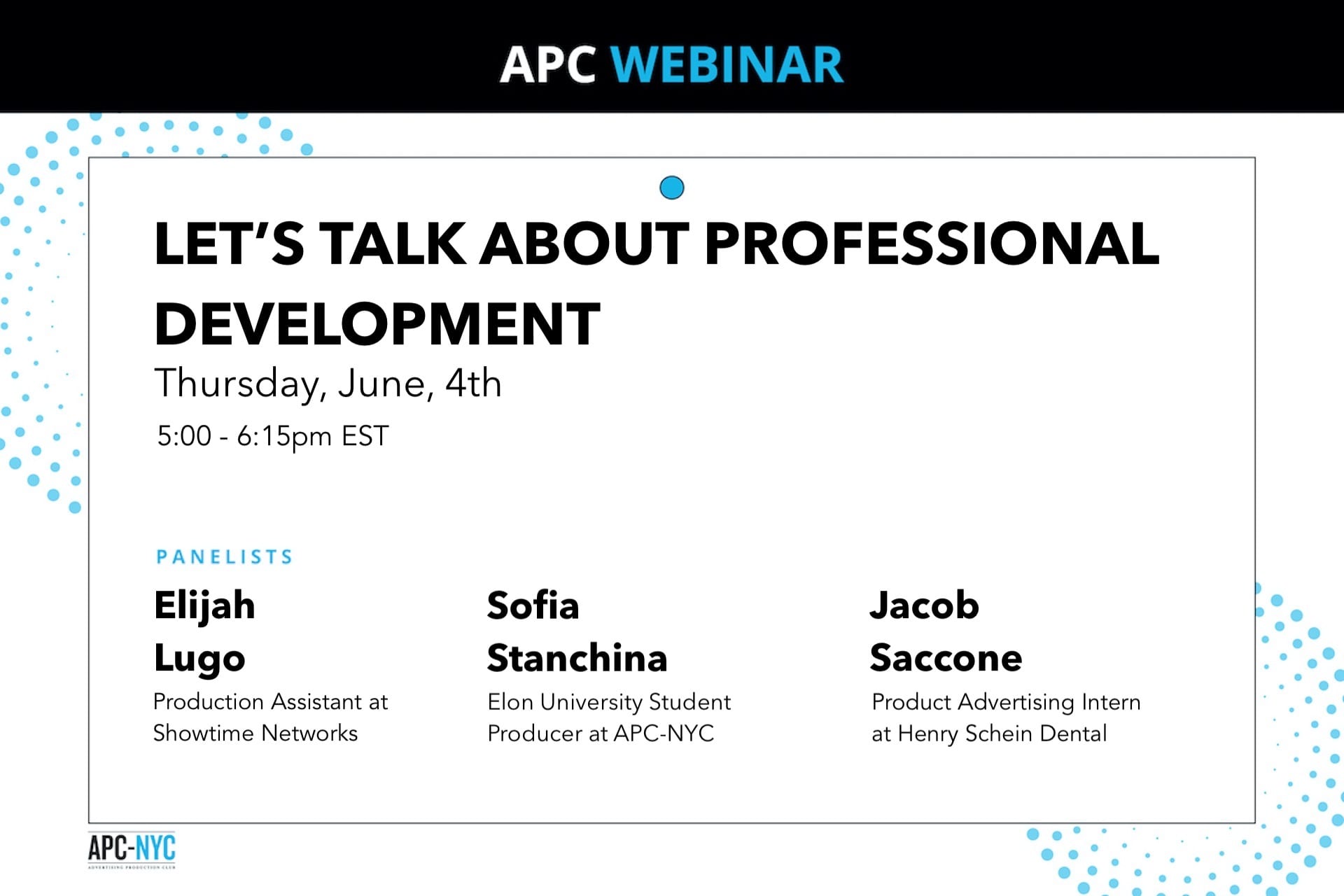 Professional Development Webinar
The APC works to support people at every stage of their careers. In this webinar, we talk with young individuals and hear their thoughts on developing your professional self. 
Panelists discuss: 
Networking and building your community

Time management and structure

Good practices and maintaining a work-life balance

Building a digital presence and developing your personal brand
Print Innovations Webinars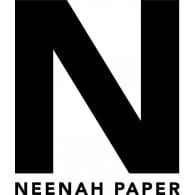 P.I. Featuring – Neenah
Hear professionals from Neenah review key trends driving print in today's ever-changing world. Touching on sustainable packaging and signage solutions, as well as, combatting technology fatigue with bold print ideas.

P.I. Featuring – Verso
Hear professionals from Verso present their products and speak on the power of paper and brand loyalty!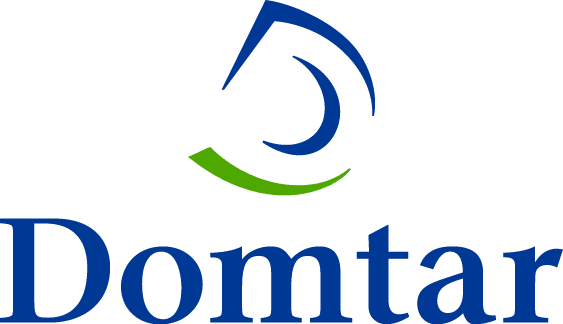 P.I. Featuring – Domtar
Hear Brand & Creative Manager, Ashley Maydak, present on Domtar's products, sustainability, and what to look for in a when choosing a brand you can trust. Hosted by Deborah Corn, Ambassador to The Printerverse at Print Media Centr.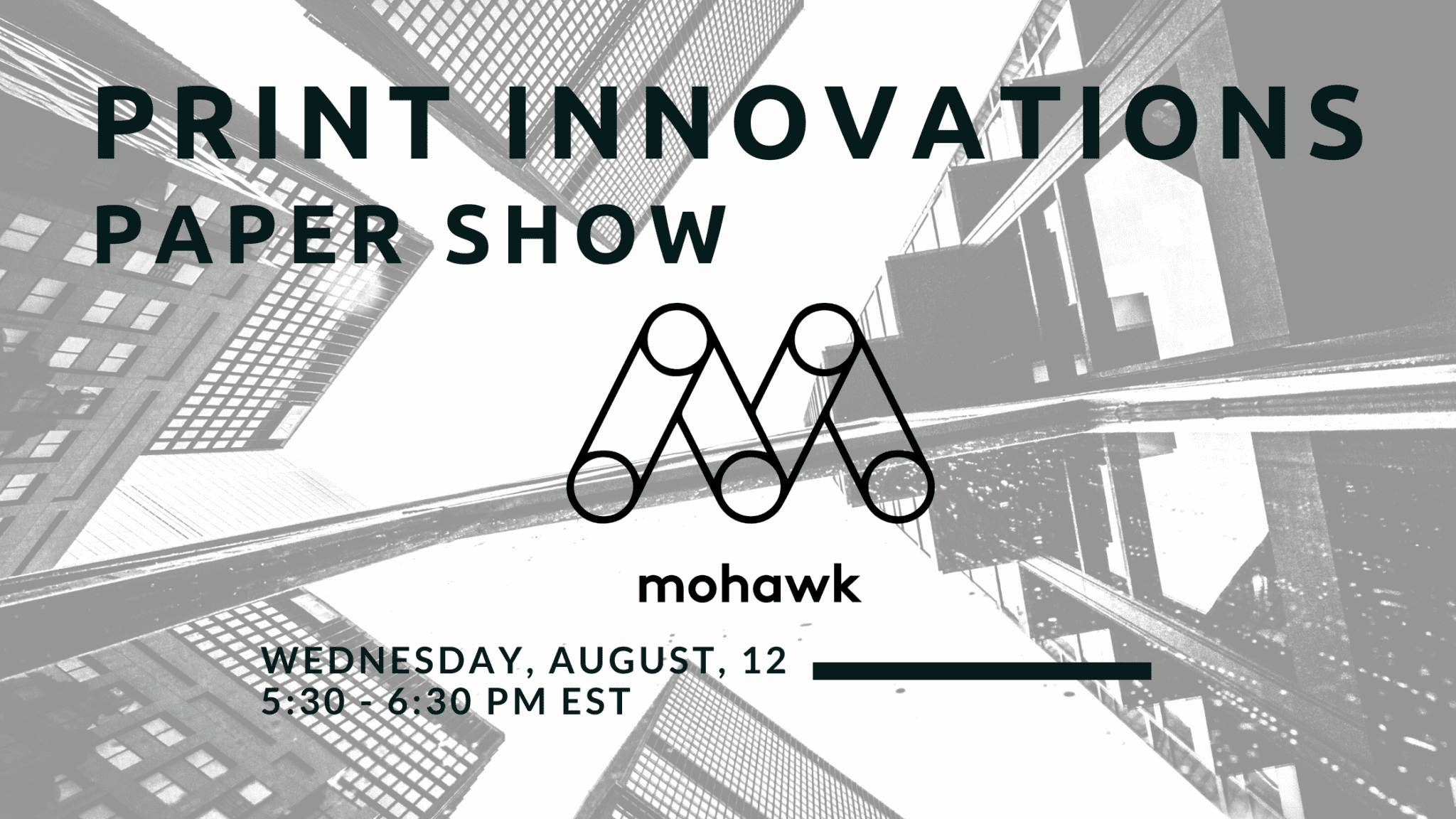 P.I. Featuring – Mohawk
Hear professionals from Mohawk share what's relevant today in the industry and how to deliver impact with print in 2020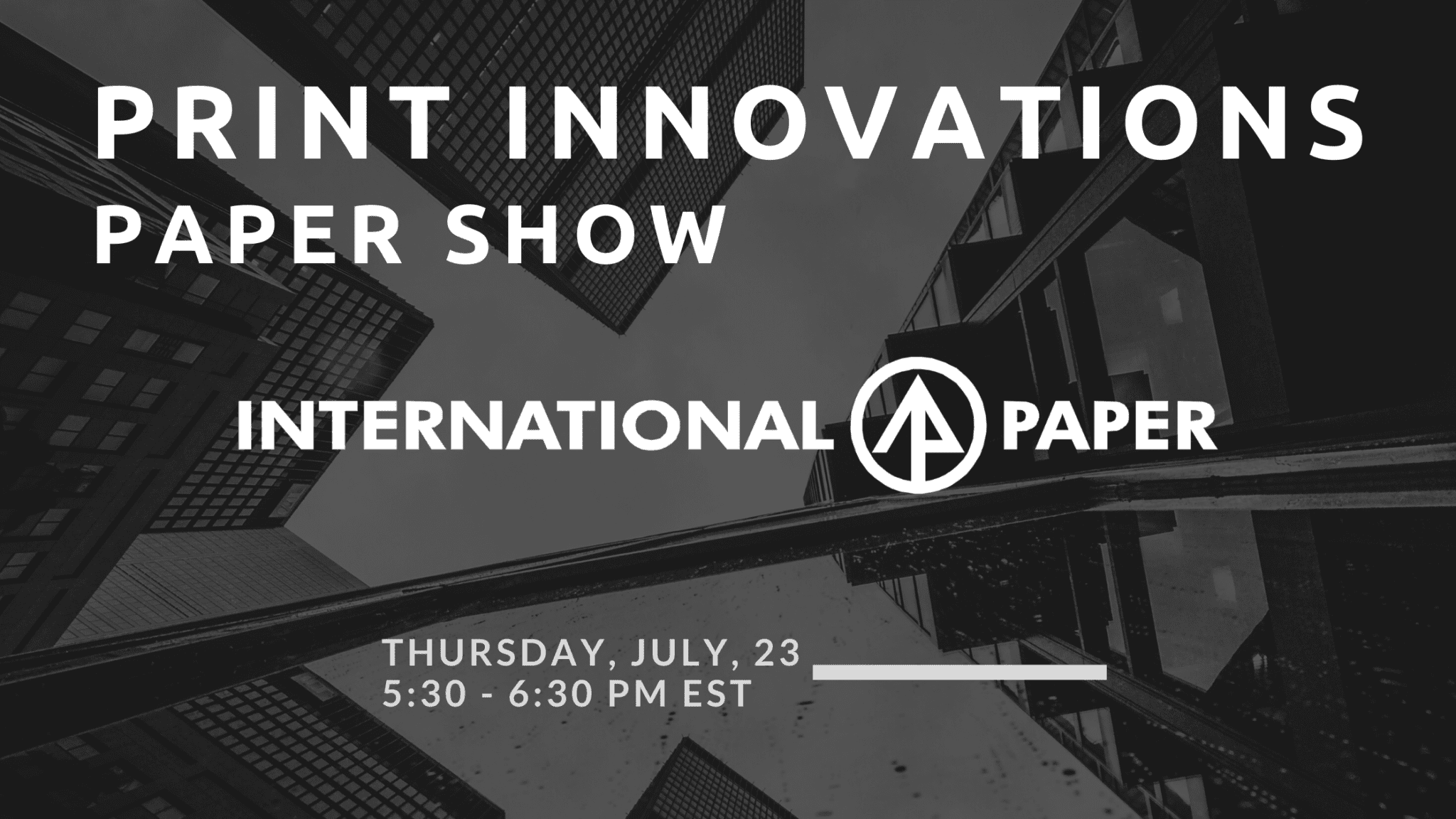 P.I. Kickoff – International Paper
This year's Print Innovations will be held virtually through a series of free one-hour webinars over the next few months. Each webinar will feature a single Mill that will showcase their products and innovations.
Karin King and Jay Wedin of International Paper shared information about their mills, products, creative ideas, and value proposition
Subscribe to our mailing list for updates and more great information!