Design to Destination
June 22, 2022 @ 6:30 pm

-

9:00 pm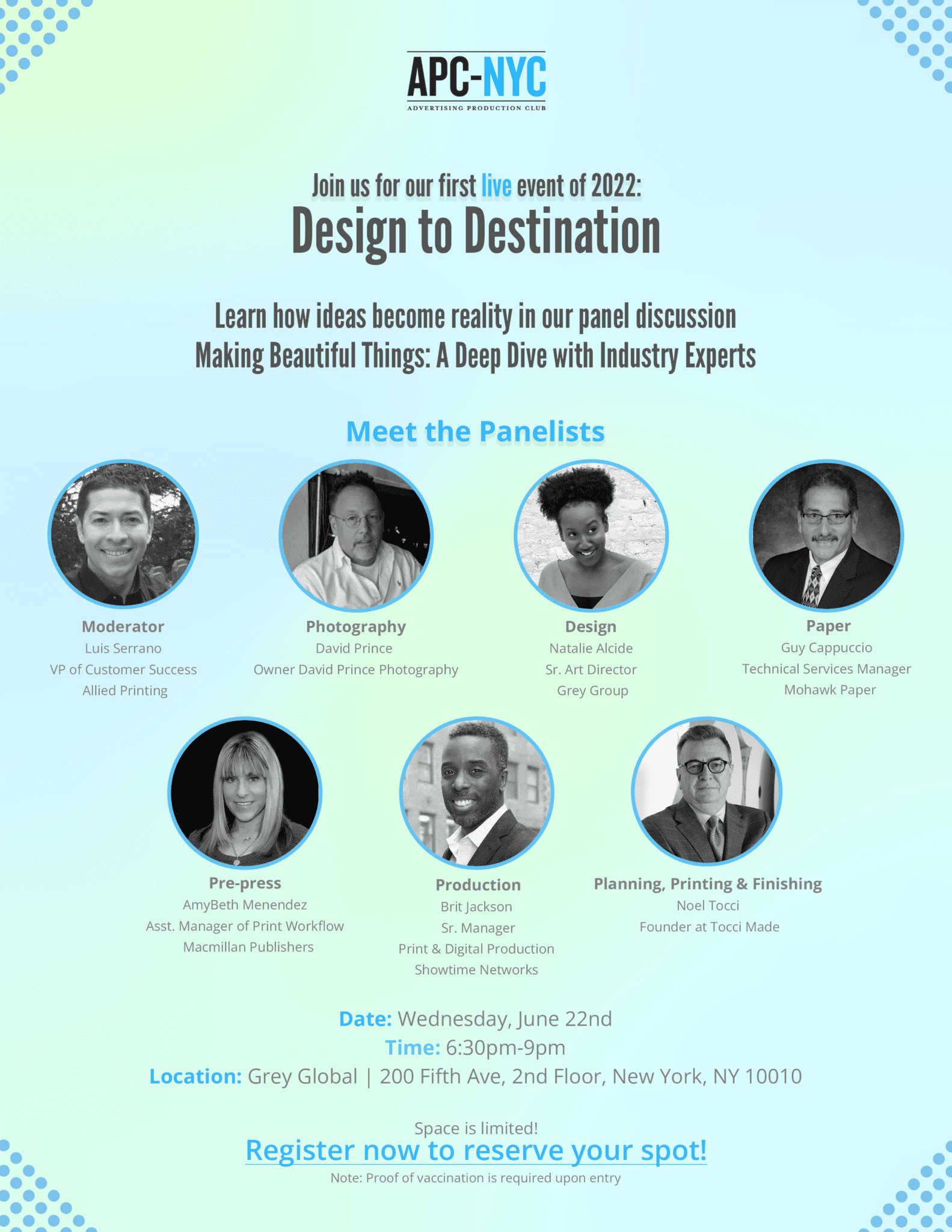 This APC-NYC event offers a chance to hear first-hand, the interplay, planning, and experience necessary to see a complex piece of print collateral from concept or idea to the desired result, where excellence is the only acceptable outcome.
This event will give a 30,000-foot view of the journey from concept or idea to the desired result when making beautiful things. An interactive and lively discussion among industry experts, moderated and curated to highlight the role each panelist's expertise and experience plays in assuring an excellent outcome, each and every time. 

FREE Admission to all that attend but must pre-register – SEATS ARE LIMITED. REGISTER NOW!
$10.00 will be collected at the door for non-registered parties. Refreshments and light snacks will be provided.
New York City requires proof of vaccination for everyone entering the Grey Global event space.