In early January of 2022, this world lost an incredible woman that touched the hearts of everyone she met, Judy Salmon.
Judy brought light to everything she was a part of. As a member of the Advertising Production Club of New York since 2004, she never let the Club lose sight of its purpose and goals. 
Since her early years in print, Judy stood strong in a male-dominated industry, helping it grow and being a positive female influence to other women in print. We appreciate her dedication to the industry and admire her ambition to succeed. 
In memoriam of Judy and how she's touched all of our hearts, the APC-NYC launched the Judy Salmon Scholarship to help fund college tuition for students aspiring to be in the graphics and communications industry. As a leader dedicated to moving the industry forward, this scholarship is meant to further advance the industry by helping deserving students. 
The first recipient of the Judy Salmon Scholarship Award is University of Michigan student Samantha Farber. Samantha is currently a student at the University of Michigan's Stamps School of Art & Design. She has a true passion for design and production, and like Judy, is also passionate about travel. For Samantha, creativity is about thinking outside the box by connecting past ideas with current trends.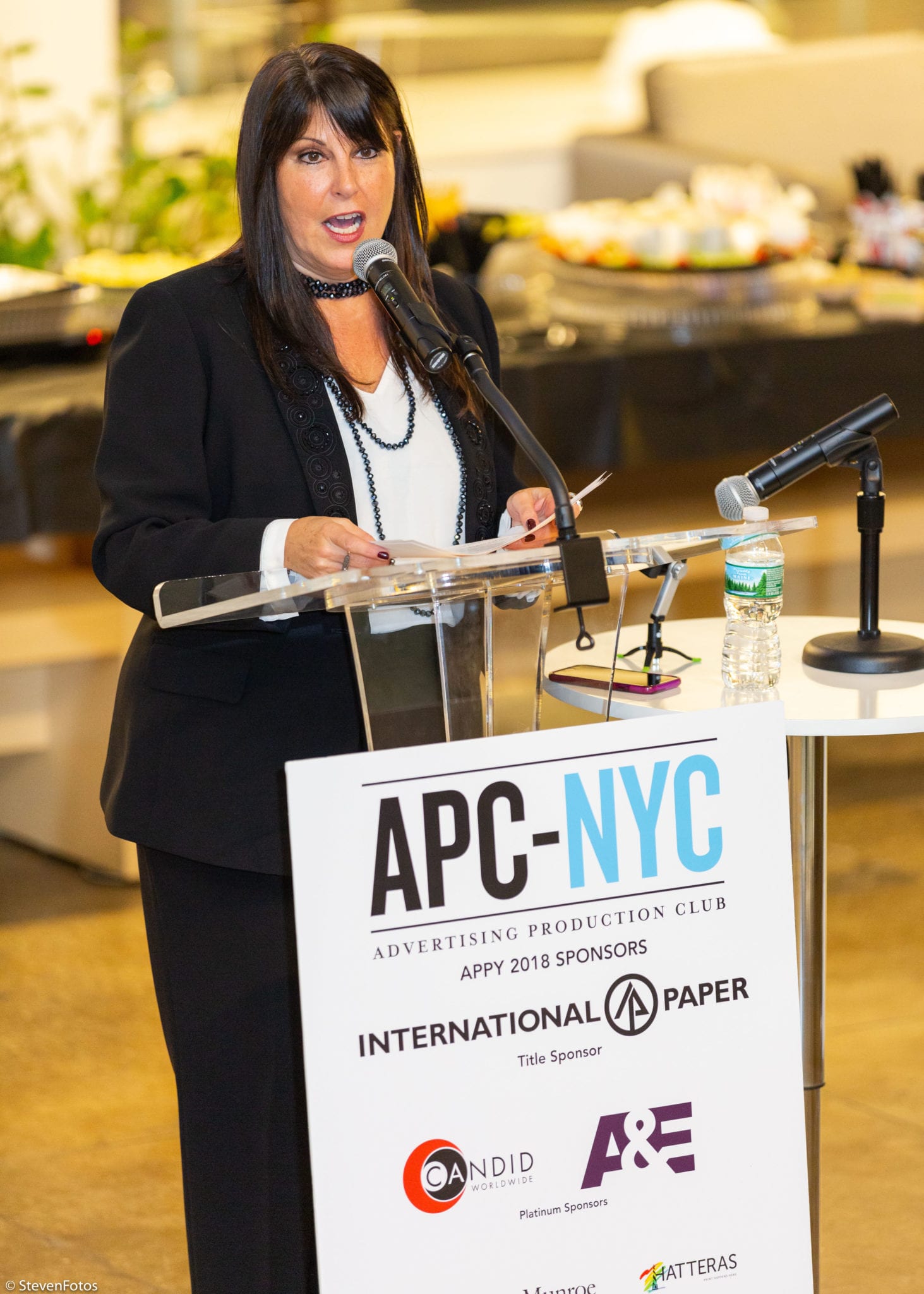 As members of the Board, we celebrate Judy and the way she touched us all. Here are some of our thoughts:
"As a board member, working with Judy was a delight! Her dedication and enthusiasm was amazing! Judy was committed to finding the best event venues for events like the APPYs and Print Innovations. She invested her energy in making sure we succeeded in raising scholarship money for the students entering the industry."
"As a longtime industry professional, APC member, and friend, her passion and friendly demeanor will be missed."
"I have always admired Judy's career. Her enthusiasm has been an inspiration in my own career, as well as motivation, in this male-dominated industry. The importance of networking with a genuine smile,  and 'paying it forward'."
"It has been a privilege to have served with her on the board of the APC, to have worked with her during my time with the GSCF, and occasionally have done some work for Showtime! She will truly be missed."
"No matter who you were, Judy always welcomed you with open arms and bright eyes. She always made you feel appreciated and had a way of making others see the value in themselves."